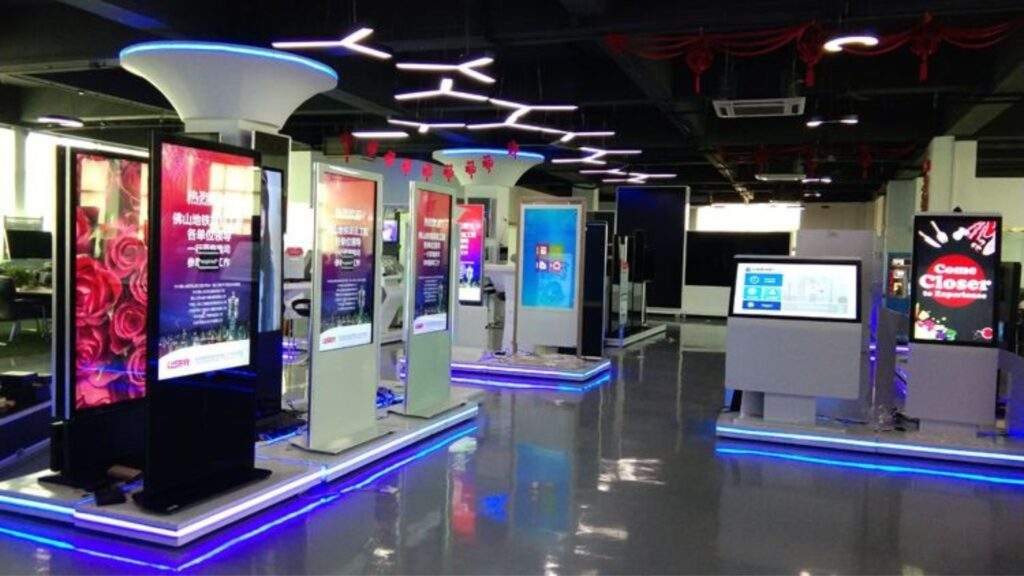 Video Wall Display Stands
An advertising structure with an LED screen is used to broadcast videos. Unlike static light box designs, LED video stands are more visible and effective. A dynamic picture is much better at attracting the attention of potential customers.
Video racks, video pylons
Video racks and pylons are stylish and modern tools to attract customers. According to statistics, there is an increase in attendance and sales by 30% or more. The purchase of an advertising video stand is an effective investment of money to promote the brand and your own advertising business. Here you can buy advertising video stands from the manufacturer at the best prices in Moscow.
Advertising video racks consist of 1, 2, or more sides. They can be equipped with audio speakers for sound accompaniment.
Video racks are installed on the floor, on the wall, or attached to the ceiling.
Advantages of video stand over static advertising structures:
– The ability to combine video racks into a single control network;
– Brightness and clarity of the picture;
– Unlimited number of playable videos;
– High contrast;
– Large viewing angles;
– Ease of maintenance and administration;
– Fast installation;
Video racks for indoor installation
LED pylons, as a rule, are installed in the halls of shopping and business centers, supermarkets, sports complexes and other large organizations. Such designs have a lower cost compared to protected outdoor models.
Main characteristics:
| | |
| --- | --- |
| Chroma | Full color |
| Application area | Interior |
| Power consumption, W (max/sr) | 1250 / 450 |
| Input voltage, V | 220 |
| Control Interface | USB, Lan, Wi Fi, 3G, 4G (option) |
| Degree of protection IP | 31 |
| LED type | smd |
| LED step, mm | 6, 5, 4, 3, 2.5, 2 |
| Viewing angles | 140/140 |
| Brightness, cd | 1200-2700 |
| Operating temperature range, ℃ | -25 / +55 |
| Service life, h | >100,000 |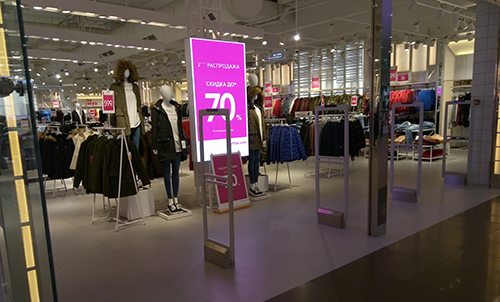 Street video stands
LED pylons, one of the street advertising formats. Installed in places with high traffic. The increased degree of protection allows them to work in any weather. And the increased brightness of LED screens is designed for a high-quality display of information even on a sunny day.
Main characteristics:
| | |
| --- | --- |
| Chroma | Full color |
| Application area | Street |
| Power consumption, W (max/sr) | 1450 / 650 |
| Input voltage, V | 220 |
| Control Interface | USB, Lan, Wi Fi, 3G, 4G (option) |
| Degree of protection IP | 65 |
| LED type | smd |
| LED step, mm | 6, 5, 4, 3 |
| Viewing angles | 140/140 |
| Brightness, cd | 5000-7500 |
| Operating temperature range, ℃ | -45 / +60 |
| Service life, h | >100,000 |