Display beyond imagination
LCD Video Wall Display Solutions is a company specialized in designing and implementation of professional visual solutions using the latest technological achievements in the audio and video industry. In direct contact with our clients we meet even the most demanding requirements by providing a complete service of design and integration of professional AV and ICT solutions from the initial idea to the final putting into operation. Together we create the future
Our company specialized in the design and implementation of professional visual solutions, using the latest technological achievements in the audio and video industry.
In direct contact with our clients, as one of the leading system integrators, we meet even the most demanding requirements and provide a complete service in the design and implementation of professional AV and ICT solutions in order to modernize processes, increase productivity and work quality in the public and private sector and educational and business market.
CONTROL ROOMS: Consulting, design, installation, engineering, maintenance, online support for 24/7 control rooms and dispatch centers for monitoring various processes of high importance and risk in sectors of public importance: energy, telecommunications, traffic, emergency and crisis centers, security and control of access, tv studio/broadcast.
DIGITAL SIGNAGE: Design and delivery of equipment, software and content creation for the digital signage network of monitors for distributing marketing content, advertising and information of public importance in shopping malls, public and business facilities, motorways, tunnels, traffic terminals.
VISUAL TECHNOLOGIES: System integration of AV and ICT equipment and appropriate software for conferencing, presentation, and training based on LED, DLP, and LCD projection technologies along with "touch-sensitive" interactive monitors in hotels, museums, universities, schools, banks, residential buildings, restaurants, state and public institutions.
AV SYSTEMS MANAGEMENT: Design and installation of integrated Audio & Video hardware and software solutions for control and automation, modern collaborative technologies, and wireless presentations systems in order to solve all the challenges of the modern working environment and cooperation of employees: corporate and residential objects, public institutions, schools, faculties, hotels, banks.
Multiscreen Display Global leader in innovation
We take immense pride in being at the forefront of digital display innovation. Since 2018, Video Wall Display has been the Nation wide Distributor in commercial LCD and OLED panel technology.
We offer technologies ranging from generalized to specialized purposes depending on your application needs. We recognize the growing Nation need for more vibrant, more efficient, and more reliable display options and continually develop ground-breaking products to exceed your expectations. Thank you for making Video Wall Display the number one specialized display company.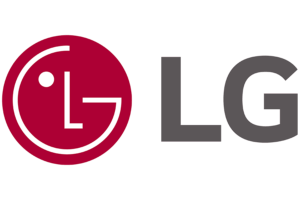 BOOK YOUR APPOINTMENT FOR A FREE DEMONSTRATION TODAY!