Turnkey LCD SMD video walls display Screens from economy to premium
LCD Video Wall Mounting Solutions for LCD Displays
For floor, wall or ceiling mounting
Unmatched Video Wall Display Screen Image Quality
A video wall is a system of video display devices that are combined with each other and form a single screen that allows you to reproduce large amounts of information from different sources. Thanks to the Digital Signage system, content management is carried out remotely and allows you to quickly manage information.Unlike a simple screen or a picture from a projector, video wall display Screens offer high resolution, clarity and vibrant colors. Monitors for video walls are capable of receiving and broadcasting a signal simultaneously from several sources.
Over the past decade, video wall screens have proven their effectiveness for Government Institutions, Educational Institutions, Corporate Offices, Malls & Super Stores, Plant & Manufacturing, Hotels & Restaurants, Hospitals, and Banks – enabling more efficient interaction with in-house staff and customers, enhancing information sharing and improving connectivity. With the experience of renting reputable Video Wall screens and installations for organizations and brands, our company found that video wall systems provide outstanding features through the use of a large display screen, and in some cases, they are the only solution that can meet space restrictions while transmitting a large amount of information. Therefore, more and more businesses and organizations are investing in video wall solutions, manufacturers are increasingly approaching a wide range of video wall technologies.
As an all-in-one solution, the screen puzzle allows users to freely share information, present images, manage content activities as well as how to display content throughout the screen, or divide the screen layout into many areas suitable for many different purposes. Maintaining durable performance 24/7, convenient with the remote control interface, luxurious, impressive, user-friendly, easy-to-install design has made the composite screen a smart, cost-effective choice in delivering content for businesses.
The screen can be used for online meeting rooms, security observation rooms, or providing information and public services at airports, train stations, hospitals, stock exchanges, and banks. Hotels, restaurants, and commercial centers are also suitable places for large screens to advertise, post service information.
TAKE A LOOK AT THE DIFFERENT  LCD SMD VIDEO WALL Display Screens FRAMING SOLUTIONS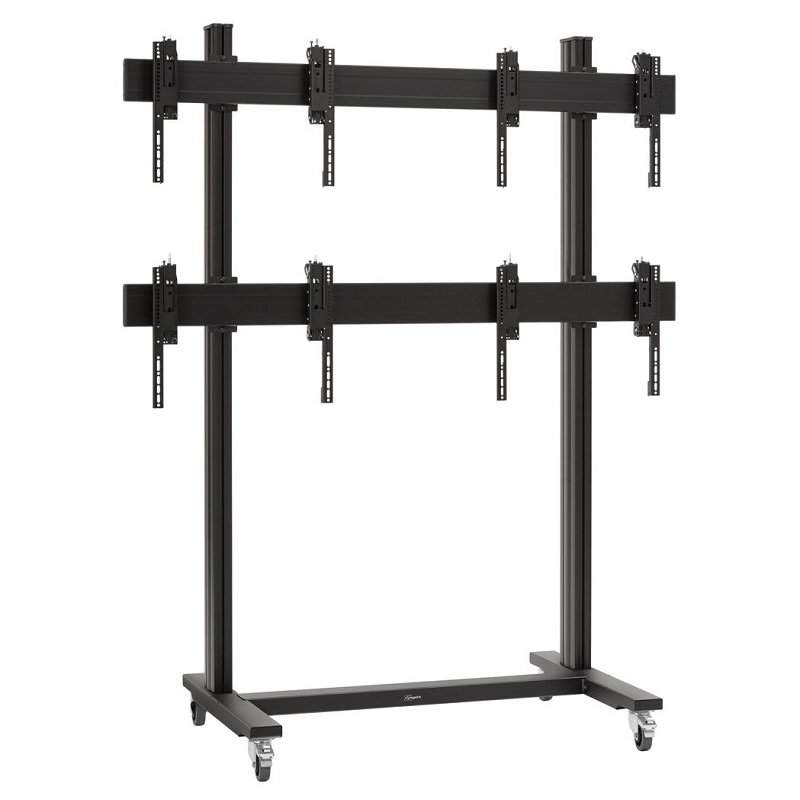 Application of LCD SMD  Video Wall Display Screens at Corporate Sector?
The range of use of video walls (also called split screens) is quite wide. Today he covers many areas of professional activity, from the media, trade, and hotel and restaurant business, ending with the public sector and energy. The use of such screens allows the organization to quickly and effectively convey the necessary information to the target audience, employees, and potential partners, depending on what role they are assigned.
The most obvious users of these devices are telecentres. One who once watched the news on television will never again be able to present a television news bulletin without a pile of small screens behind the presenter.
Hospitals
The hospitals, when equipped with a Video Wall composite screen system, are definitely used to promote health awareness. hospitals and medical centers are equipped with a video wall system to serve the needs of training, telemedicine, displaying notices and instructions to patients as well as visitors, and helping doctors make treatment decisions in emergency cases.
They help staff track data e.g. available beds and discharge times, the flow of patients around the hospital.

Installed in a waiting room or lobby, video walls keep visitors entertained and give information and directions regarding services, general announcements and public art.

Health system makes use of/utilize video walls to provide critical information on a hospital's workflow, such as patient testing needs, hospital capacity planning, remote patient monitoring and employee schedules.

Most often used in small meeting rooms, in the reception area, at the reception

Scalability: allow you to create a working canvas from two or more panels, providing a clear transmission of content.
Corporate
Corporate Lobbies or Break rooms may want to include daily company announcements, key performance dashboards, their Twitter RSS feed, a welcome message for an important guest and perhaps some corporate messaging or advertising.
Video walls enhance collaboration such as video conferencing as well as sharing files and documents, other key information is more convenient and professional

Video walls ensure everyone is informed without cluttering their desktops with data and information without distracting people from their daily tasks.

Give your executives, team, and anyone else all the information and data they need to be displayed on KPI dashboards

Video walls set anywhere in the office allow the company to keep staff up to speed with information data and important messages

Corporations use video walls in collaboration rooms, training/classrooms and visualization suites. They
may require the use of third-party collaboration or training software.
Retail Stores
Video Wall screen is very popular with customers who are managers of shopping malls and supermarkets not only because of its elegance in design and superiority in presentation ability, but it is also loved for its flexibility in the system. Business outlets and superstores can professionalize the advertising as well as promotion of their products and services, thereby attracting more customers.
Forward-thinking entrepreneurs use video-walls to welcome customers, advertise their brand, and share information. Video walls deliver interactive and engaging multimedia presentations, drawing attention to the business.

LCD Video Wall can be used in showrooms for interactive purposes, to engage and inform customers, to deliver
sales presentations, to share information with customers.

69% of people admit they would prefer to learn more about products by watching short videos. A Video Wall Display screens displays can be used to answer their questions.

Video Wall display offers customers more information about your product. Indeed, the first impression matters, and a good impression means a higher chance of a conversion.
Government Institutions
Show partners and shareholders your professionalism. The intelligent video wall solution delivers detailed, vivid and contrasting images during corporate meetings and video conferencing. It is ideal for stylish and high-tech conference rooms.
Airports use video walls to display flight schedules, advertisements and emergency messaging in case of
evacuations

Emergency Centers use video walls to provide operators with critical information helping them respond
quickly and accurately to complex emergency situations.

Security and Transportation Monitoring Centers may need access to IP cameras and to interact with video management systems
We carry out a full cycle of works on the installation of video walls turnkey design and selection of equipment taking into account the individual characteristics of the client, delivery "to the door" throughout the CIS, installation and commissioning, training, technical support throughout the life cycle of the video wall.
Our 3 LCD displays feature a thin-profile design and a screen-to-screen bezel width as little as 1.7mm. This design minimizes the appearance of "seams" on the video wall and creates an immersive visual experience.
Video walls are usually divided into configurations. The stable ones are: 2×2 , 3×3 , 4×4 where the first index is the number of horizontal displays, and the second index is the number of vertical displays. Of course, multiplying 2 indexes and you get the total number of screens. When it comes to a video wall of 4 monitors , it most likely means the configuration: 2×2, since the options 1×4, 4×1 and others are less common, but quite feasible due to the principle of modularity of the technical solution itself.
EXTREME NARROW BEZEL (1.7mm bezel-to-bezel)
ULTRA NARROW BEZEL (3.5mm bezel-to-bezel)
SUPER NARROW BEZEL (5.7mm bezel-to-bezel)
Benefits of a Video Wall

FLEXIBLE SOLUTIONS
Modularity
Video panels are combined into a single canvas – a video wall. If necessary, the dimensions of the structure can be expanded by integrating additional video panels.
Ease of management
Centralized control of the video wall is carried out using software. Software capabilities allow you to successfully operate solutions in various business and government sectors. structures.
Visibility
Media content attracts the attention of the target audience. The use of video walls in situational centers and other strategically significant projects concentrates the output of information in a single place – provides additional convenience for staff.
They Trust Us
Our customers at a glance.
BOOK YOUR APPOINTMENT FOR A FREE DEMONSTRATION TODAY!